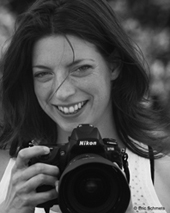 Arts and daily life inspire me.
People and their expressions,
aspects of society that are reflected
in spaces and objects catch my eye.

I love the connection between the person that I'm photographing and myself;
the trust, the silence, the excitement. All is truth. All is real.
I love the way that lines and colors create shapes and how they form my playground
waiting for investigation and interpretation.

What can I do for you?
Photography is one of the strongest and most direct ways of communication.
Our sight informs us and through recognition it connects us with each other and our environment.
It is communication on an intellectual and emotional level.

I can help you give expression to your business or product by emphasizing what is important
to you and to your (potential) clients.

For more information, please contact me:

Sanja Harris
photo@sanjaharris.com
tel. +31 (0)6 28 33 11 27


Best regards,
Sanja.